The Question, A New Book by Joel Futterman
Pianist Joel Futterman's creative energies have burst forth in this unique and compelling volume. Joel's empathy for humanity is paramount. For a world with great economic disparities, and in social, political, and spiritual turmoil; Joel provides a series of dialogues of questions and parables that advance the search for inner and outer peace.
The Question could be the answer.
Michael Wilderman, Music Historian and Photographer

The Question is available for direct purchase (click) from this web site. Support the artist and purchase here using PayPal!

For the first time, Joel Futterman's earlier book,The Design, is now available directly (click)from this web site using PayPal.





---

Remembering Dolphy, is Joel's special solo piano CD of Eric Dolphy compositions. Check out the musical samples and great commentaries.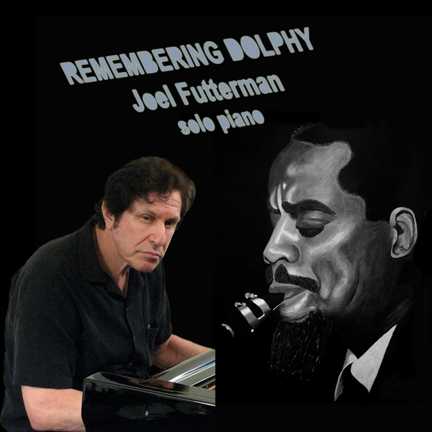 ---
Recent Performances Kidd Jordan Ensemble was the closing band at
Vision Festival 21 on Sunday, June 12, 2016,
at Judson Hall in NYC.

Kidd Jordan – sax
Joel Futterman – piano
Harrison Bankhead – bass
Alvin Fielder – drums
guest Marlon Jordan – trumpet






Photos by Michael Wilderman/jazzvisionsphotos.com





---

The Joel Futterman New Alchemy Trio appeared April 20, 2016 at the Center For New Music in San Francisco.
The Trio featured reed player Ike Levin and drummer Donald Robinson exploring new directions in the art of "in the moment" collectively composed and improvised music.

Watch the video on youtube here.



---

Joel in performance with Kidd Jordan, William Parker, Alvin Fielder, and Maynard Chatters played on April 24, 2015 at The New Orleans Jazz & Heritage Festival. Kidd's 80th birthday was celebrated.






Photo by Michael Wilderman/jazzvisionsphotos.com





---

Recent Recording: Reflection, a two-CD set of 2014 solo recordings demonstrating multiple musical perspectives of Joel.
Marc Medwin wrote:
If his Creation series is a compendium of his pianistic techniques, Reflection distills and augments them, documenting the continued development of a master technician, a probing intellect and a spirit whose adventurousness and creativity know no boundaries and who accepts only the freedom that comes from music born of dedication and created in the moment.

---

Newly Available Recording: Joel's 1993 solo recording on the Progressive label is now available through Joel.
Rick Mitchell wrote in his Houston Chronicle review:
Silhouettes consists mostly of original ballads and blues based on standard melodic motifs. Futterman displays a lyricism worthy of Bill Evans while still pushing the envelope harmonically on a stunning interpretation of John Coltrane's Naima. This guy must be heard to be believed.

Paul Niles wrote:
...this recording presents us with yet another face of his music. He has always performed the standards and his own ballads as an emotional release...but never until this recording has he allowed this music to be released...I was not prepared for the emotional intensity that he brought forth using the most basic of jazz forms: the traditional ballad, the blues, and the waltz.



To hear a sample or order the Silhouette CD, click on the cover image or HERE

---

Previous Appearances
The Grand Opening Concert of the new George and Joyce Wein Jazz & Heritage Center on December 12, 2014 in New Orleans featured music by saxophonist Edward "Kidd" Jordan, who founded the Jazz & Heritage Foundation's Heritage School of Music in 1990. Joining him was Joel Futterman, William Parker, and Alvin Fielder. (The Creative Collective)

Kidd Jordan and Joel Futterman performed and
participated in a symposium at Jyderup Højskole, a castle and school for the arts outside Copenhagen, October 27-30, 2013




Photo by Michael Wilderman/jazzvisionsphotos.com



On October 31 Joel Futterman, Kidd Jordan, Matt Maneri, Randy Peterson, Kresten Osgood, and Peter Friis Nielsen
were at The Jazz House Copenhagen, Denmark.
And on November 5 Krestens Osgoods American Dream with:
Kidd Jordan/Joel Futterman/Kresten Osgood/Wadada Leo Smith
performed in Stockholm, Sweden at the Club Fasching. The Joel Futterman/Alvin Fielder/Ike Levin Creative Music Trio performed at Duende, in Oakland, California on October 3, 2013.
They also made a studio record that will be released as a CD.
The Creative Collective featuring Kidd Jordan, Joel Futterman, William Parker, and Alvin Fielder played at the New Orleans Jazz & Heritage Festival on May 2, 2013 at the WWOZ Jazz Tent.

The Creative Collective played next at the Yellow Scarf, in Jackson Mississippi on May 3, 2013.

The Creative Collective at the Yellow Scarf



Photo by Michael Wilderman/jazzvisionsphotos.com
On November 16, 2012 Joel appeared with Kidd Jordan, William Parker, and Alvin Fielder (Creative Collective) at the IV International Jazz Festival "SibJazzFest" in Novosibirsk, Siberia.
The September 11, 2011 Guelph Jazz Festival performance by the quartet featuring saxophonist Kidd Jordan, pianist Joel Futterman, bassist William Parker, & drummer Alvin Fielder was recorded and is available now. To listen to a sample or order this CD, click on the cover image or HERE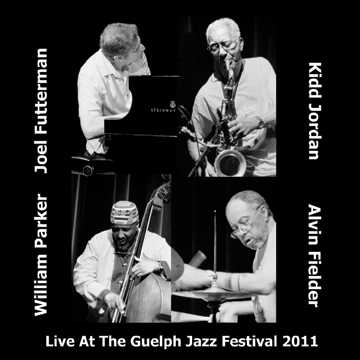 The photographs from the Guelph performance are by Susan O'Connor/jazzword.com
This is music of and for the ages.
The great artists can evoke histories in moments, a few soulful gestures that anticipate things to come, or resolve what has gone before. The quartet performing this music engage history repeatedly, displaying encyclopedic knowledge in the service of intensive listening and interaction.
Hearing it unfold is to witness the inexorability of history in motion.
Marc Medwin


Do you believe in magic? You will once you hear this recording of Kidd Jordan, Joel Futterman, William Parker, and Alvin Fielder in concert at the Guelph 2011 Jazz Festival.
As an instinctive unit they are unparalled, uncannily reading the minds of each other to form seamless waves of otherworldly emotion, but the mystic atmosphere is present during the individual spotlights as well.
Frank Rubolino



---

About Joel Futterman




photo by Kurt Miller


Joel Futterman's music has the ability to create an enjoyable shift in human consciousness, one designed to help the listener either become more consciously aware of his/her surroundings or to become more aware of sensations, thoughts and images within our own mind and body. - Robert Sigler Spontaneously created improvised music not only requires skilled musicianship, but also courage and unbounded reservoir of imagination. Yet what is often not acknowledged is that it also demands enormous physical stamina and endurance. Highly concentrated listening combined with unrestrained emotional expression that bares the soul place enormous physical demands on an artist like Joel Futterman. This music, while created fully "in–the–moment," is not by any means totally "free." While the music is void of preconceived directions and does not conform readily to traditional music structures and conventional sensibilities of harmony, tonality, or rhythm, it is by no means random. Through intense focused listening, Joel Futterman remains highly attuned and responsive to each phrase, connection, resolution, mood, dynamic, and any transition that evolves. This produces a remarkable coherency to the music. Joel Futterman plays off the textures and sounds created by each phrase. From the depths of calm and tranquility to the heights of raw emotionalism expressed at blistering tempos, each musical phrase is declared with intention and true purpose. Musical ideas are expanded on or redirected at times to generate creative tension. Each phrase is then masterfully resolved with the same deliberateness. Conscious use of space and silence is used collectively to frame and thereby, crystallize musical ideas. While this use of space and silence is more pronounced during the ballad-like excursions when the tempo is slowed and the richness of lyrical forms expanded, is also quite evident during the more up-tempo pieces where musical ideas are fired off with mind boggling speed superimposing and layering over each other as they meld and build to near explosive levels. Transitions within the musical journey itself are so smoothly and flawless that they are not recognizable until the change is completed and suddenly we are aware that the composition has taken a new direction. Such is the potency of this coherency that is incredulous to grasp that the music was not pre-conceptualized or "pre-scored." It is that Joel Futterman's artistic expression is based in the communion of instinct, emotion, and spirit. Throughout the diverse forays and excursions that comprise Joel Futterman's artistry, there are subtle references to the musical heritage that has influenced Joel Futterman's creative expression. Whether it is the mournful bluesy cries, the elegantly complex and open chord sequences, the bop –inspired poly-rhythms, or the interactive improvisations that draw from the "shouts" and "field calls" that have formed the basis of modern jazz, tribute is paid to significant musical inventions of the past. However, Joel Futterman never succumbs to the comfort of cliches or the predictability of formulaic patterns. Instead, Joel Futterman searches and probes endlessly without hesitation for unchartered pathways into unexplored territory. The musical quest for Joel Futterman is much an adventure as it is for the listener. So close your eyes, empty your mind. Let your preconceptions and expectations dissolve and fade away. And let Joel Futterman's music take you on a journey of varied images, impressions, and emotions.
Joel Futterman's music is music for your soul.
Written by Ike Levin

"Joel Futterman invents both aesthetic and composition, his work is entirely his own.  His artistry is a symphony of brilliance."
Swedish Public Radio

"Intellect connects with feelings and desire… a musician in full communication with himself  and others."
Nat Hentoff

"Futterman's music is indelibly his own.  When an artist of such range focuses on making a music that is continually new to his vision and capabilities, it is clear that such art is completely of necessity."
William T. Young

"For those who value jazz experimentation at its most audacious and fiercely committed"
Chicago Tribune